Hope received many visitors to the house, including members of the high society, even the Prince of Wales (George Augustus Frederick, later George IV) visited him but also artists, scholars and other designers.

He entertained many intellectual and artist guests to whom he was a patron of. He was notably the art-patron of the Danish sculptor Bertel Thorvaldsen to whom he commissioned a "Statue of Jason" (see below).
Bertel Thorvaldsen and his "Jason"
Hope was also the patron of another major sculptor and draughtsman: John Flaxman from whom he bought notably a "Cephalus and Aurora" and other pieces which were exhibited in the "Aurora Room" of Duchess Street.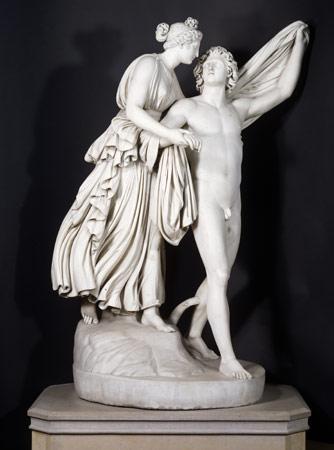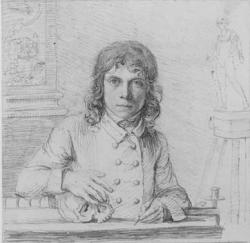 "Cephalus and Aurora" and John Flaxman
In 1806 Hope married Louisa de la Poer Beresford. Then he acquired a mansion at Deepdene in Surrey where he brought some pieces of his collection. He entirely modified the shape of the house in order to satisfy his pleasure for the italian Picturesque. However the main pieces of his collection remained in London.Here below are some watercolours of Hope's mansion in Deepdene painted by his friend

William Henry Bartlett

: