Here is a little presentation about Thomas Hope the famous "Regency Designer".
A man who devoted his life to intellectual refinement but also to his collection of numberous work of art.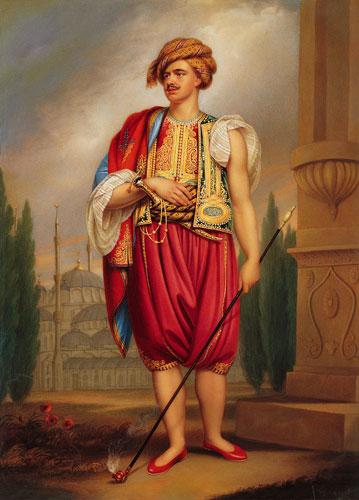 Portrait of Thomas Hope in Turkish Costume 1798 by William Beechy
Please follow the index (on the left side) in order to read about the different articles concerning Thomas Hope's collection and enjoy!